Earl
y last month, the Family Court listed 50 of "the worst" cases it could find; conflicts over custody and property that had been dragging on for up to six years.
Six judges – two from interstate – gathered at the federal law courts in Parramatta, a place Chief Justice Will Alstergren calls "the heartland of family law", with the aim of clearing every case over 10 hearing days.
"They'd been in the system for years," Alstergren tells AFR Weekend. "Not going to settle, hard to get the parties organised to get on [to a hearing]; substance abuse, family abuse, the whole bit.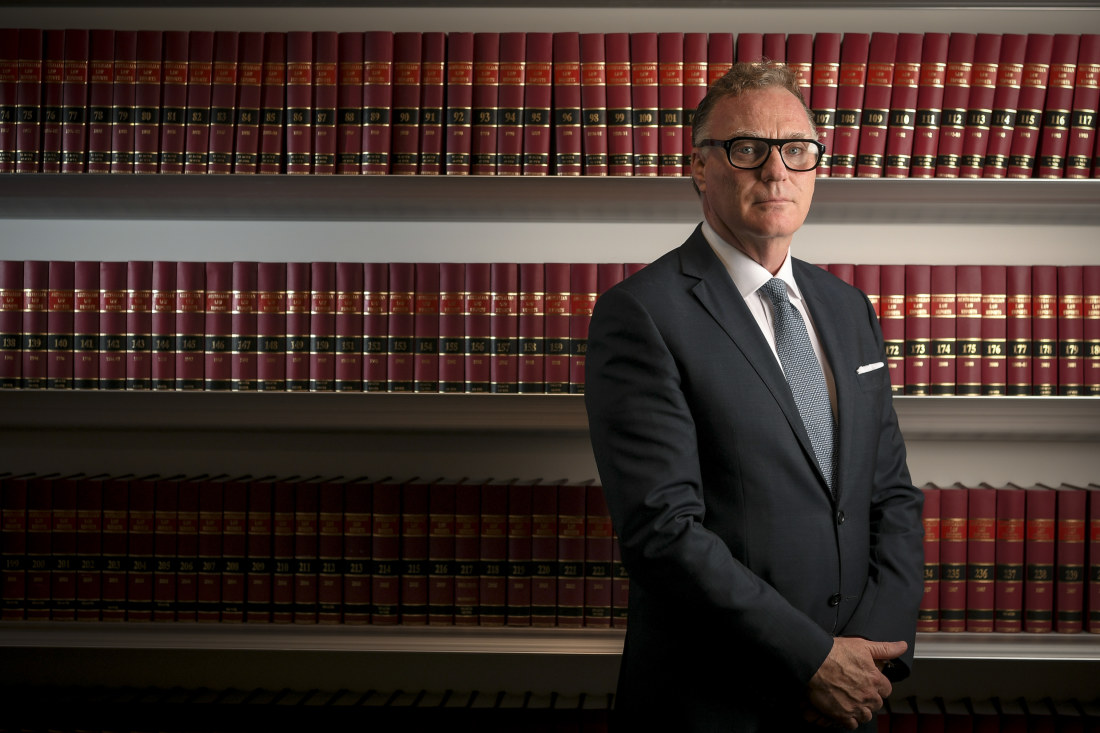 "They'd had a life of their own."
The chief justice had given the job of preparing the list to family law veteran Grant Riethmuller, after he was promoted to division one of the merged Federal Circuit and Family Court in October last year. Riethmuller had been a Melbourne-based circuit court judge for 17 years, but Alstergren wanted him to move to Sydney.
"I said to him: 'You're going out to Parramatta,'" he says. "We grabbed 50 of the worst cases we could find; people with really entrenched differences that were going nowhere; legacy cases that were just sitting there. Riethmuller got them organised for us."
Within two weeks of listing the cases for hearing, 12 had settled. Of the remainder, all but four were heard – and resolved.
"We had 60 barristers, 60 solicitors and 120 litigants involved; we had support people and witnesses. It was over 300 people all up for the two weeks and the security managed it all without incident."
The chief justice said he was allocated "one of the hardest ones". It settled on the sixth day. He said the parties on the list got the message that the court was serious.
"We were just getting on with it. And I think people suddenly went, 'OK. It's time to either resolve the matter or get heard'."

The blitz was another step in changing the culture of the family law system – and proof that the merger of the Family Court and the Federal Circuit Court (FCC) in September last year is working.
Bickering over resources
The Family Court started in 1976. The FCC opened its doors in 2000; it was there to take the load off the Family Court by handling less complex cases, but also to do migration and general federal law matters.
A 2018 report by PwC for the Coalition government found there was a backlog of 12,000 family law cases and it was taking up to 18 months – lawyers said three years – to get a hearing date in both courts. Every year, 1200 cases were transferred between the two courts, some after languishing in one court for 11 months.
The courts were riven by bickering over resources and fights over status, workload and pay. Requests from the FCC to use vacant Family Court rooms were constantly refused. In Adelaide, a Family Court judge ordered staff from the circuit court out of tearooms for stealing "Family Court teabags".
Few people disagreed with the view of then-attorney-general Christian Porter that the system was broken. Porter refused to increase funding; he wanted real change.
Over strong opposition from the profession and Labor, he pressed ahead with a merger. When John Pascoe – the chief judge of the FCC from 2004-2017 and chief justice of the Family Court from 2017-2018 – retired, Porter made Alstergren the head of both courts. Alstergren had formerly been a commercial silk with little experience of family law until he replaced Pascoe as chief judge of the FCC.
A single point of entry was established for both courts and a swath of registrars were hired to free up the judges of both courts. When Alstergren produced promising performance data, the government responded with more funding.
In 2020-21, there were 104,425 filings in both courts; 93.3 per cent were family law, way ahead of migration (4.3 per cent) and general federal law (2.4 per cent.)
The clearance rate for family law cases was 131 per cent, a figure that delights Alstergren. (It was 113 per cent for general law and 62 per cent for migration.)
The average docket numbers for Division 2, or circuit court, judges has dropped from 330 in May last year to 113 now. The backlog of pending final order applications has fallen 21 per cent or 4500 cases in the past year. There is a special program for family violence cases, which is being rolled out to 12 registries.
About 60 per cent of cases are being finalised within 12 months of filing. The target is 90 per cent. "And that they don't get entrenched," says Alstergren.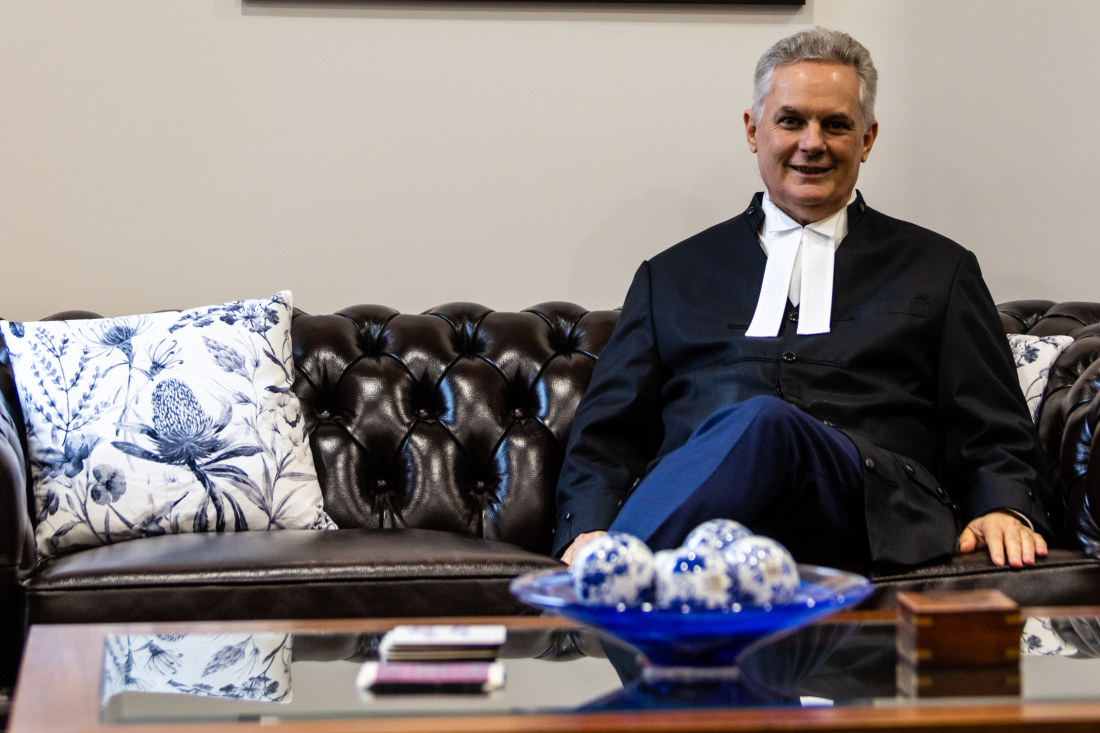 The chief justice says there is no reason or avenue for parties to procrastinate. He says the court's aim is to get everybody to a mediation within six months, and to trial within 12 months.
The court's 144 registrars – 34 have been hired over the past year – have played a vital role in that process. They outnumber the court's 105 judges, of whom 41 are in division one (the old family court).
"They're better suited to do alternative dispute resolution," says Alstergren. "They're better suited to do a lot of the interim work. We come in and do the more serious stuff if we [as judges] need to.
"When we started this, the court didn't do any alternative dispute resolution in parenting at all. Now we are doing 1500 to 1600 events [a year]. It's been a massive difference."
After mediation there is a readiness hearing: "I'm now saying to people, 'You can have a trial in two weeks'."
In the Parramatta blitz, the oldest case was filed on June 26, 2016. The average was three years and four months. All the judges were from different registries; two were from Melbourne (Alstergren and Norah Hartnett) and the others (Tom Altobelli, Robert Harper, Richard Schonell and Jacoba Brasch) were based in central Sydney.
"We brought in judges that they [the litigants] didn't know; they couldn't expect they would get judges they wanted to get; that made a difference by creating a bit of uncertainty."
Alstergren says the key was stripping a case back to the "real issue".
"Some of them, there wasn't much between them – 'so you want the kids five times a fortnight you want the kids seven times a fortnight'. With others, there were perpetrators of family violence; they'd promised to fight till the better end, but they realised these were going to be the final orders."
Alstergren says the blitz judges heavily relied on the family reports, which often included recommendations by a psychologist: "We'd just say, 'Why wouldn't we accept what they are telling us?' and remind them that the test is about the best interest of the child, not the best interests of the parents."
The pandemic had also helped prolong cases through endless online hearings. Face to face provided a very different dynamic.
"People were back in court; there were discussions outside, we'd hear witnesses electronically if we needed to.
"In some cases the witnesses [the parents, family members, partners], the parties needed to be put in the witness box and be cross-examined … they get in there, and it's probably the first time they ever think 'this wasn't such a good idea'."
He says the light can go on "when they [the litigants] make admissions in the witness box – or they don't, but it looks bad.
"They're the ones that go home at the end of it thinking, 'How did I go? I'm a bit worried, the judge didn't look too happy at what I said, and this happened'. It's amazing how they change their attitude the next day, or the day after.
"We're trying to make sure the first time they think about that is not in the witness box but occasionally, it is."

Michael PellyLegal editorMichael Pelly is the legal editor, based in our Sydney newsroom. He has been a senior adviser to federal and state attorneys-general and written two books, one a biography of former High Court Chief Justice Murray Gleeson. Email Michael at michael.pelly@afr.com