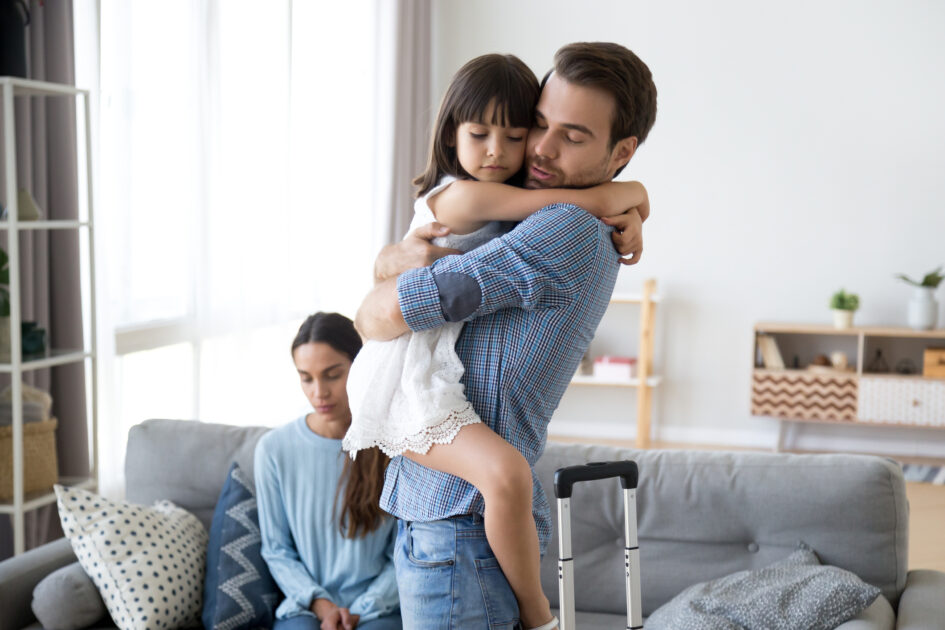 By Sue Price: Men's Rights Agency.
The Australian government is winding back modest reforms which encouraged the inclusion of fathers in their children's lives post-separation.
While the Australian Labor government has painted itself as inclusive, waging a major and extremely expensive campaign to include a "Voice" to parliament for indigenous people, and the Prime Minister Anthony Albanese has made history by marching in Sydney's famous gay and lesbian Mardi Gras, there's another much disparaged group which are copping the full hostility of the state — divorced fathers.
While battling a multi-billion government funded industry celebrating the breakdown of the traditional family unit, Sue Price has unfashionably been one of the single most courageous women in the country, battling a multibillion government funded industry preying on divorcing families, including courts, massive funding of women's groups, and a huge domestic industry painting all men as violent patriarchal abusers.
The unreformed Australian Attorney General's Department, wedded to outdated feminist ideologies from the 1970s, has been one of the most recalcitrant and regressive of all government departments.
They are now sneaking through changes to the Family Law Act without any proper community consultation. The radical changes to the Australian family law were never mentioned during the 2022 election and anyone making submissions on the changes faces major technical problems even making a submission.
The entire process is a shameful disgrace.
This submission from Men's Rights Agency does not cover the actual wording of the proposed legislation. We would rather focus on the effect on our community and most importantly our children, should the Labor Party proceed with these proposals to remove the notion of shared parental responsibility and to limit the time fathers can spend with their children.
The Labor Party did not campaign at the last election for the rolling back of the Family Law Act for which they provided their bipartisan support when voting in favour of the changes in 2006. Mr Albanese during a Perth Electoral Launch announced the important issues for them were Manufacturing; Medicines; Electric Cars; Gender pay equity and housing.
We question as to whether Mr Albanese would be sitting in the boss' chair if he had disclosed his intention to roll back the shared parenting provisions in the Family Law Act.
We think not and at this stage we would encourage every father, grandparent, new partners, siblings, friends, colleagues and grown children who have been prevented from spending time with their father to tell the Labor Party that you will not be voting for their party in the future if they pass this legislation.
After 48 years of enabling the separation of parents by removing fault from the equation and dividing children's time between those parents one would think we might have learnt something useful, rather than listening to the increasingly vitriolic accusations from the well-funded women's groups and misandrist academics arguing that children should remain with their mother because they are at risk of harm with a violent father.
From our previous submission in 2020 we pointed out the Coalition Government had previously consulted with the ALRC, and the Attorney General, Christian Porter had already signalled an attempt to change the structure of the Family Court and Federal Circuit Court. The inquiry was seen as a voice for the legal profession, with the general public having little say.
At the time the ALRC recommend removing Section 65DAA of the Family Law Act. That was unthinkable! This section was introduced as a result of the Howard Government's 2006 shared parental responsibility changes and required judges, in certain cases, to consider whether children should spend equal time, or substantial and significant time with each parent, because the importance and benefit of children having good contact with both parents was recognised.
Almost as an after-thought and under pressure from One Nation, the Government had cautioned itself to make a show of directly listening to the people affected most by the system, before implementing any changes, pre-determined  or not.
Now, we have another inquiry belatedly put to the people, giving us less than a month to respond, in the hope we will agree with the Labor proposal to further damage the relationship children are able to have with each parent, despite the parent's separation.
We hope Labor will understand that not listening to the people and removing S65DAA will cause irreparable damage to their re-electability.
The Labor Party should also take note of the increasing distress and some anger, albeit very controlled, being generated in response to their proposed changes to remove S 65DAA and mention of fathers.
Let's hope this time, our words will resonate with those truly looking to improve the system of family separation in this country.
No Fault Divorce – a Furphy
It should be clear by now that fault was not removed from family separations. It was just attributed to the father/husband and he has been made the scapegoat by removing him from his children; forcing him to cringe and grovel before the family court in an attempt to see his children; attempt to recover his status and provide for himself and his children, if he is lucky enough to have contact; and to struggle to come to terms with the draconian demands of the Child Support Agency.
The Agency that determines how much he should pay for the support of his children, with those monies often being extracted via garnishee. Can anyone imagine how devastating this is for a father who was considered to be a perfectly good dad, and still is, if he had the opportunity to participate in his children's lives, to suddenly find he is required to beg the family court to allow him to see his children based purely on the vile allegations from the mother that he may be violent or sexually interfering with his children, without her producing any evidence to prove her claims. In these circumstances he may be told that he can't see his children at all or may only be allowed to see his children at his cost, whilst being supervised by a person who is employed for this job. Those costs can be as high as $400 for a two hour session.
Claims of Judges giving violent fathers access to children
A well orchestrated campaign has been used to make the claim children are at risk from violent fathers and their mothers are subjected to domestic violence. The sad death of Darcey Freeman, at the hands of her father, gave added focus to the claim and scared a number of politicians that perhaps the shared parental responsibility changes in 2006 had taken a step too far.
But most politicians were unaware that less than twelve months prior, Gabriella Garcia jumped off the same Westgate Bridge with her 22-month-old son strapped to her chest, having made the claim she was afraid the Family Court might give custody of her son to the father. The tragic irony is that the father had made no applications to the court and had no intention of seeking custody. This tragedy did not make headlines and the only recriminations were to criticise the authorities for not ―jump proofing the bridge.
Thirty years of propaganda about domestic violence has influenced the publication of accurate statistics. Research can and has been manipulated to provide the answers needed to validate the claims. The way the questions are framed and who is invited to participate in the surveys can tilt the outcome to the required result. In our 28 years we have never been approached to participate in any research, neither has an invitation been issued to any of the fathers who have joined MRA. Unlike the frequent use of people associated with women's domestic violence services.
Thirty years of propaganda about domestic violence has been used to manipulate and skew the results provided to politicians and the public who are unaware of the level of violence, sometimes resulting in death, perpetrated against children by their mother, step father or mother's boyfriends.
Some politicians and the public are unaware or chose to ignore the numbers of  men/fathers who are victims of abuse/violence perpetrated by their wife/partner or perpetrated by another relative or friend at her behest.
The questions to uncover such abuse often remain unasked and unanswered and there is an overwhelming suggestion that children are assumed to be safe with their  mother. Sadly this is not always the case.
Statistical evidence gathered by family protection services in each state is uncoordinated (using different terminology to define victims, relationships and identity of perpetrators) and is rarely released in its entirety.
West Australian Department of Child Protection has proven to be the exception with the findings that 73% of child abuse is committed by the mother.
Extract from The West Australian 23 Sept 2009
Mothers are more likely than fathers to neglect and emotionally and physically abuse their children, information obtained under freedom of information laws reveals.
But figures from the WA Department for Child Protection show substantiated cases of child sexual abuse against fathers still far outnumber those against mothers.
The data shows that parents were the perpetrators in almost 39 per cent of the 1505 substantiated cases of child abuse in 2007-08. Of the 582 cases of abuse by parents, mothers were responsible for 73 per cent, while fathers committed 27 per cent.
More recently, we were all horrified when a father deliberately set fire to his children and the mother. This tragedy provided the excuse for women's groups to called repeatedly for increasingly draconian provisions to remove fathers from their children's lives, as if the tragedies mentioned are an example of what all men are capable of.
Yet no mention has been made of another tragedy where a mother took the lives of her 4 children. There are many more instances that can be cited if we wish to go down that track, but we don't. We just want to highlight the discrimination that occurs in reporting such tragedies i.e. if a man kills then it's front page news and follow up articles describing every scandalous piece of information that can be published. If a woman kills, a single article, perhaps on page 3 with discussion slanted toward her suffering from a mental health problem is the result, thereby minimising the seriousness of her offence.
Do these photographs upset you, they do me? Here we have 7 children and one mother killed, in two cases, one committed by the father and the other by the mother!
That is not acceptable, neither is it acceptable that there is a campaign to totally deny the part mothers have in taking their children's lives.
Family Violence Homicide
Statistics tell us one woman is murdered every 6 days in a domestic homicide, but one man loses his life as a result of domestic homicide every 8 days. Do we really accept that a difference of 2 days is enough to ignore the violence committed by women or instigated  against the man by another willing to do her biddin? Are their lives not just as important?
If we had the contacts and the funding to engage with a willing media, as do the women's groups we could point to many incidents of women abusing and killing their partners and/or their children either in a fit of rage or as planned, premeditated actions.
No Fault Divorce – a Furphy
The argument against shared parenting principles claim that the Judges are allowing violent fathers to have contact with their children and placing them at risk of harm. That is a terrifying concept for a judge – to contemplate that he had made a terrible mistake or that he might appear on the front page of the morning news because he issued an order that gave a child to a father who proceeded to kill the child and himself.
How many times has this happened? Where is the proof that this is overwhelmingly likely to be the final tragic result. Is it warranted that fathers in general should be prevented from having free and easy contact with their children on the basis of a fabricated fear that harm will be the result, particularly when women and their boyfriends are shown to be a far greater risk to their children?
The courts and their officers have been subjected to the same level of indoctrination from groups seeking to manipulate outcomes and colour their thinking. Women's groups supported by feminist focused academics have the funding to run these programs and they are supported by the media in their pursuit to demonise men as the dangerous perpetrators of violence against women and children, without considering the role women play in committing equally or more horrific abuse against their men and their children.
A judge, is charged with deciding which parent is going to be the safest option for the child. That is perhaps why they have become so reliant of the opinions of family report writers, who have little opportunity to accurately determine which parent is going to be the safest option for the child, particularly when their opportunity to investigate and interview both parents and the children – (if they decide to question them) is limited to interviews that may last less than an hour in their air-conditioned offices. No one choses to investigate whether the actual home life for these children is better with either the mother or the father. There is no follow up, no unexpected visits to the mother's and father's home; or interviewing teachers and counsellors at the children's school; or even asking the medical professionals what interaction they have had with the family.
The Independent Children's Lawyer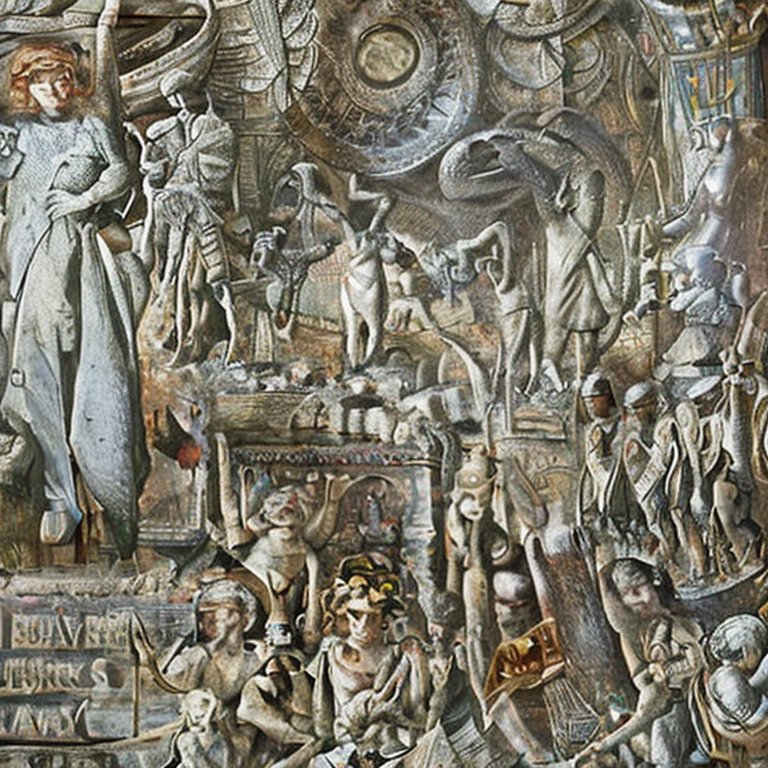 The Independent Children's Lawyer is supposed to represent the children and find out their point of view. Some enterprising children just recently recorded their interview with their ICL, (definitely frowned upon) which proved she did not report what they had told her. The judge in this case took no notice of the recorded evidence submitted. The children were returned to the aggressive mother and continued to run away until they repeatedly attempted to take their own lives. How do you think this father would feel as he struggles to make his way and save his children's lives in a manifestly biased system. Those revelations have to cast a question over the competency of the people charged with listening to the children's views. We have often heard similar complaints.
The Magellan Court
The Family Court Magellan process validates that a high number of false allegations are being made against fathers. The Family Court of Australia had established the Magellan model for case management in most Registries to handle allegations of physical or sexual harm to children. Case management is intended to provide coordination and bring together all the departments that may be involved, state police, family services, statutory child protection agencies, and juvenile courts. The appointed Independent Children's Lawyer is charged with organising various investigations with police, child protection, medical personnel, psychologists, family report writers etc towards the completion of the Magellan Report readied for hearing.
 An evaluation of the Family Court of Australia's Magellan case-management model has been conducted by Dr Daryl J Higgins from the Australian Institute of Family Studies. An evaluation of the Family Court of Australia's Magellan case-management model has been conducted by Dr  Daryl J Higgins from the Australian Institute of Family Studies.
There are many interesting views expressed by judges, who are involved in the Magellan process, contained in the evaluation.
Here is an example of a Judge's view of the likelihood of Magellan matters dealing with cases that, upon investigation by the statutory child protection department, do not have the abuse or 'unacceptable risk' confirmed: Page 108
"I have a sense that in the overwhelming majority of cases, abuse is not confirmed. And probably in not many cases is there found to be an unacceptable risk. I don't have the stats, so it's probably silly of me to quote stats, but I'm talking of probably upwards of 70 or 80% where the relationship with the father is restored. Which, in itself, is a worry if that is true. Why are so few being confirmed? Is it mum—usually—using it as a weapon to get dad out of the kid's life? Is it mum misidentifying the signals and then not accepting professional advice as to what it might really mean? Is it that there has been abuse, but the proof is inadequate for there to be the findings?"
Judge
One Judge expressed deep concern about the misunderstanding in the community (and potentially in child protection departmental workers) about the role of the Court, and other agencies.
"We do not have any investigative capacity whatsoever. We rely upon the evidence that is presented to us by others. We can make recommendations that people collect evidence on certain topics that we might be interested to hear. We have no resources—nor should we ever have resources—to carry out the investigation… They're allowed to think that it's all the Family Court's fault for not investigating it properly. I'm so angry about it—I've been fighting against that perception for 20 years…" Judge    (Page 146)
Unfortunately, most of the discussion in the evaluation is around automatically suggesting that the father is the abuser. Little attention is paid to the abuse committed by mothers, boyfriends, step-fathers, other siblings, and especially step-siblings with the increasing numbers of blended families.
The Court claims Magellan case management resolves accusations quicker than the usual criminal process, which is a good thing.
There are many interesting views expressed by judges, who are involved in the Magellan process, contained in the evaluation.
The following graph taken from the Family Court Annual Report of the Magellan cases from 2014/15 to 2018/19 shows a considerable fall in the numbers – a 40.31% drop.
Figure 3.20: Magellan cases, 2014–15 to 2018–19
The highlight of this report is the comment from the judge "I'm talking of probably upwards of 70 or 80% where the relationship with the father is restored". 
False Allegations
The figures do not support the allegations and false claims made by the many domestic violence women's groups in pursuit of their demonisation of men.
As a result of this fearmongering women are no longer independent and are unable to make their own decisions, instead they become paralysed with fear that allows them to reach for the domestic violence services when all that may be taking place is a disagreement. Couples do disagree as is their right and a sign of a healthy relationship is that such arguments result in agreement …. that's good or perhaps, they result in "we'll agree to disagree".
False allegations of domestic violence flourish in this climate. No man is safe. Gone is the principle of innocence before being proven guilty.
We are not proposing that genuine domestic family violence should be ignored. No, it shouldn't be, but the magistrates courts and the police are overrun at this time with questionable domestic violence applications. Too many women are being advised by their lawyers, and women's groups to apply for a domestic violence order as a first action to secure a satisfactory outcome in family law hearings and to gain maximum funding and support from various government bodies, including those well-funded women's groups already mentioned.  The police if called out to a domestic violence event will often ignore the father, who may have called to police in the first place to protect himself and his children from the mother's violence, but he is more likely to be taken to watch house and charged despite the evidence presented to them.
The latest research commissioned by SAVE – DAVIA
A new international organisation has been formed by Edward E. Bartlett, PhD President of DAVIA (Domestic Abuse and Violence International Alliance). 
In a very short time Edward Bartlett has recruited more than 71 organisations focused on the failure to recognised men as victims of family violence and homicide, across 26 countries. To date they have caused the UN to remove two resolutions that portray women only as victims: A/77/302and successfully campaigning against the Istanbul Treaty accusing them of "undermining  family and marriage."  Likewise, leading Members of the European Parliament have claimed the Convention "generates prejudices and mistrust, making peaceful coexistence within the family impossible."
Men's Rights Agency is a member and fully approves of this organisation's efforts to expose the misinformation generated by the women's groups, feminist misandrist academics and organisations that receive their funding on the basis of their support that all men are violent.
The latest research delved into by SAVE – DAVIA is the prevalence of false allegations.
Figures supplied by ABS under commission From SAVE show the following:
Copies of the research are available from Men's Rights Agency on application.
Most questions are prefaced by asking Australian adults "Do you who know someone falsely accused of abuse" until we reach the final question that asks "Have you ever been falsely accused of abuse?"
This response from males of different ages ranges between 16% to 28% of men have been false accused of abuse. Just consider how much it cost these men to defend themselves in a court that is trying send them to jail, usually based on the claims of a mother wilfully hoping to gain an advantage in Family Court, child support and property settlement. Legal Aid is not usually available to the men. Costs might range from $50,000 to $100,000 and more. This is money better spent on the parents and their children.
Prevalence of Domestic Violence in Australia
Domestic Abuse and Violence International Alliance (DAVIA)
February 7, 2023
Seven population-based or large-scale surveys have examined the sex-specific prevalence of physical domestic violence in Australia. Studies with the strongest methodologies surveyed a large, random sample of the population, and asked about the occurrence of specific abusive behaviors, e.g., slap, shove, hit, etc., consistent with the Conflict Tactics Scale.
The surveys were conducted among adolescents (Gibbon et al), university students (Straus), newlyweds (Halford et al), and the general adult population (Headey et al, Grande et al, Australian Bureau of Statistics, Ahmadabadi et al).
The following surveys found higher rates of male victimization or female perpetration:
Headey et al
Straus
Halford et al
Ahmadabadi et al (among persons currently in a relationship)
Gibbon et al
The following surveys found higher rates of female victimization or male perpetration:
Grande et al
Australian Bureau of Statistics
Ahmadabadi et al (among persons currently not in a relationship)
We conclude that overall, men and women in Australia experience domestic violence at similar rates. Summaries of each survey are shown below, in chronological order of year of publication:
Headey B, Scott D, & de Vaus D (1999). Domestic violence in Australia: Are women and men equally violent? Data from the International Social Science Survey/Australia 1996/1997 was examined. A sample of 1,643 subjects (804 men, 839 women) responded to questions about their experiences with domestic violence in the past 12 months, as assessed by responses to three questions about a slap, shake, or scratch; hit with fist or threw something; or kicked. Results reveal that 5.7 % of men and 3.7 % of women reported being victims of domestic assaults.
Grande ED, Hickling J, Taylor, & Woollacott T (2003). Domestic violence in South Australia: A population survey of males and females. Australian and New Zealand Journal of Public Health, 27(5), 543–550. A representative random sample of South Australian adults responded to items related intimate partner violence. Results reveal that 2.9 % of 2,596 men and 3.4 % of 2,884 women reported experiencing physical violence perpetrated by their partners.
Straus M (2008). Dominance and symmetry in partner violence by male and female university students in 32 nations. Children and Youth Services Review 30 (252-275). As part of an international study of dating violence among students in 32 countries, Straus surveyed university students in Adelaide. Among the respondents, 20.2% admitted to pushing, grabbing, slapping, throwing something, twisting the arm or hair, punching, kicking, choking, slamming against a wall, beating up, burning, or using a knife or gun against their dating partner within the past year. These incidents were of the following type (Table 2):
Male-only: 14.0%
Female-only: 21.0%
Both violent: 64.9%6
Halford W, Farrugia, C, Lizzio A, & Wilson K (2010). Relationship aggression, violence and self-regulation in Australian newlywed couples. Australian Journal of Psychology, 62(2), 82–92. A sample of 379 newlywed couples in Australia responded to a short version of the CTS. Results reveal that 22% of couples experienced a least one act of physical violence in the past year. Female perpetration of violence was more common that male perpetration. Authors report that in violence couples the more common pattern was for women to be violent (59%) followed by violence by both partners (34%) and least common was violence by men only (7%). 
Australian Bureau of Statistics Personal Safety Survey (2017). A large, nationally representative survey inquired about persons' experience of "violence." The two components of physical violence are defined as:

Physical assault is any incident that involved the use of physical force with the intent to harm or frighten a person.
Physical threat is any attempt to inflict physical harm or a threat or suggestions of intent to inflict physical harm, which was made face-to-face and which the person believed was able and likely to be carried out. Excludes incidents of violence in which the threat was actually carried out.
Of all incidents committed by an intimate partner in the past year, 35% of victims were male and 65% female.
Zohre Ahmadabadi, Jackob M. Najman, and Peter d'Abbs (2017). Gender Differences in Intimate Partner Violence in Current and Prior Relationships. Journal of Interpersonal Violence 36 (1-2). The sample consisted of 2,060 young adults (mean age = 30 years) who had participated in the 30-year follow-up of the Mater Hospital and University of Queensland Study of Pregnancy. Percentages of persons who had experienced physical abuse in the previous 12 months:

Currently in a relationship: 12.0% of males and 5.9% of females
Not currently in a relationship: 22.6% of males and 27.2% of females

Gibbon KF, Meyer S, Boxall H, Maher J, Roberts S (2022). Adolescent family violence in Australia: A national study of prevalence, history of childhood victimisation and impacts. ANROWS conducted a national online survey of over 5,000 adolescents ages 16-20 regarding their abusive actions directed to family members. The survey found that 23% of females and 14% of males reported they had ever perpetrated some form of abuse against a family member (Table 2):
Physical violence — Males: 7%; Females: 11%
Verbal abuse — Males: 9%; Females: 17%
Emotional/psychological abuse – Males: 2%; Females: 6%
The age of onset among female adolescents tended to be earlier than male adolescents (Figure 1.5). The violence was directed to siblings (68%), mothers (51%), and fathers (37%)
But now, the U.S. Centre for Disease Control reports that women have become the predominant perpetrators of partner abuse:
Domestic violence: 4.2 million male victims, compared to 3.5 million female victims each year.
Coercive control: 17.3 million male victims, compared to 12.7 million female victims annually.
The persons with the highest rates of partner abuse are women in same-sex lesbian relationships, with 44% of these women having experienced domestic violence, rape, and/or stalking in their lifetimes
A recent report from Australia reveals even more disturbing levels of violence by adolescent girls
More females than males reported perpetrating violence in the home (23% vs. 14%)
Adolescent females were more likely to report they had perpetrated both physical/sexual violence and non-physical forms of abuse against family members compared to males (38% vs. 29%)
Despite these trends, the United Nations sponsors a UNiTE campaign that is designed to "end violence against women."   Similarly, the UN currently is debating two resolutions that portray women only as victims: A/77/302, "Intensification of Efforts to Eliminate All Forms of Violence Against Women and Girls"  and A/77/136: "Violence Against Women and Girls, its Causes and Consequences." (10)
But the United Nations does not sponsor any campaigns to stop violence against men, nor is it considering any resolutions on the subject.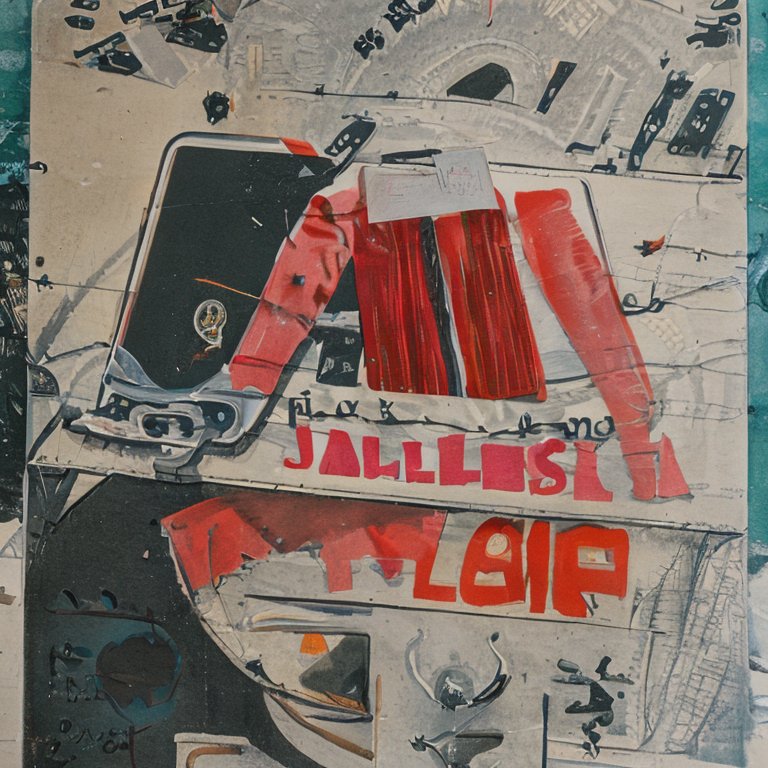 Expected outcomes if the Labor Government removes the provision of Shared Parental Responsibility and other mention of fathers being included in their children's lives.
Perhaps the blinkers have been on and politicians have been under significant stress to approve any claims made by women and women's groups that heavier sanctions need to be made against men, particularly those who have been accused, many falsely, of domestic family violence. We question why this occurs. We know exactly why false accusations are made following the guidelines suggested by lawyers, Centrelink, Government policies, Child Support Agency and legislation to maximise their advantage during separation. But we also believe it is pretty obvious that members of Parliament are frightened that they might lose the women's vote and become a target of their ire should they speak out in support of men/fathers.
We have noticed over the 28 years Men's Rights Agency has been in operation that there is a growing despair, disappointment, feeling of hopelessness for young men and those already married who are facing troubles in their relationship.
Our commentary in part is based on anecdotal evidence, more properly described in our opinion as Observed Reality over the past 28 years.
Men rejecting relationships in Australia
Men moving overseas to seek a relationship
Lower marriage rates
Lower birth rates
More men committing suicide
Increasing crime rates for juveniles
The talk on the internet suggests these men would be better off out of the country and many have already moved to countries that do not have this overt hatred of men. Do we really want to lose a good proportion of men who love this country, but cannot stand the pressure of living here with so much hatred expressed against them?
The results of men's reluctance to marry or have children will impact greatly on our future prospects and population growth.
The VioGen law instigated a wave of judicial proceedings against spouses. From 2004 to 2022, more than 2.2 million domestic violence proceedings took place, with more than 1.7 million defendants ending up being declared as innocent (9).  In other words, 75% of persons – mostly men — accused of domestic violence and forced to leave their homes were eventually found to be innocent.
Before 2004, Spain's marriage rate was higher than the average for Europe. But now, Spain has the third lowest marriage rate across the continent, according to Eurostat (5). This news triggered widespread public debate about the "crisis matrimonial" in Spain (6, 7, 8).
News of these legal travesties affected the willingness of men to marry and create families. Fertility rates in Spain have now fallen to 1.23 per woman, far below the replacement rate of 2.1. (10)
An analysis of VioGen reveals three major defects:
Addresses domestic violence only against women, even though research shows men and women are equally likely to be victims of domestic violence (11).
Ignores the presumption of innocence and other due process protections.
Makes no provision for the use of counselling, even though therapy is the recommended approach to address minor instances of domestic abuse (12).
The above criticisms aptly apply to the approach taken by the domestic violence legislation and support services across Australia and should provide the basis for a full investigation as to the bias and demonisation men are experiencing.
The blinkered focus on protecting women and children only for many years now, awarding large sums of money to domestic violence services and refuges for women and children only is discriminatory and unjust, when no such provisions are in place for men and their children. The only services available for men are anger management programs. Men despite being found to be victims of domestic violence are being sent to anger management programs. Could you image the uproar if women were sent to the equivalent women's anger management programs, if we had such services. Talk about blaming the victim. You'd never hear the end of it!
Marriage Rates

The crude marriage rate represents the number of marriages registered during a calendar year per 1,000 estimated resident population at 30 June of the same year. Refer to the Glossary and Explanatory Notes 33 and 39-41 for more information.
1.2 Crude marriage rates, Australia – 1990-2010

In 2010, the crude marriage rate was 5.4 marriages per 1,000 estimated resident population, a decrease compared with 6.9 marriages per 1,000 estimated resident population in 1990.
Between 1990 and 2001, the crude marriage rate declined from 6.9 to 5.3 marriages per 1000 population. However, after a slight increase to 2004, there has since been little variation since 2005.
Marriage and Divorce Rates and Statistics in Australia 2022 (unifiedlawyers.com.au)
As a result of all of these factors, the crude marriage rate has dropped more than half, from the rate of 9.6 marriages per 1,000 residents in 1970, to 4.6 marriages per 1,000 residents in 2017.
Australian fertility rate hits record low
Media Release
Released
8/12/2021
Source
Australia registered a total of 294,369 births in 2020 resulting in a total fertility rate (TFR) of 1.58 babies per woman according to the latest figures released from the Australian Bureau of Statistics (ABS).
The Northern Territory recorded the highest TFR (1.86 babies per woman) closely followed by Tasmania (1.77 babies per woman) and Western Australia (1.70 babies per woman), while Victoria recorded the lowest rate (1.43 babies per woman).
In the past 30 years, the TFR has slowly declined from 1.9 in 1990. This decline was most prominent among women aged 15 to 19 years where the fertility rate decreased by nearly two-thirds (to 7.8 per 1,000 women). The fertility rate of women aged 20 to 24 years also saw a large decline.
Australia has been at lower than replacement levels since 1976. When did the Family Law act and no fault come in?
Suicide levels of men increasing
When a man who has dedicated his life to raising a family with his wife/partner then finds himself kicked out of his home and told he cannot see his children without a court order. He is served with a questionable domestic family violence order and told the order is in place for five years. Are you surprised that he may be feeling absolutely desolate, destroyed and despairing of seeing a way through his problems. The last straw is frequently the imposition of the Child Support Agency demands that he should pay considerable sums to support his children, without even the opportunity to interact with them. This money will be garnisheed as a matter of course. So he is faced with a loss of everything  he knows and has worked for over the last few years. Don't be surprised if he takes his own life in desperation. The system in place has driven him to this final step! Australia has lost another good man just trying to look after his children and his children have lost their father.
In 2021 the suicide rate for men was 2358 – 18.2 per 100,000 populations.
For women the suicide rate was 786 – 6.1 per 100,000 population.
Over the last decade, the age-standardised suicide rate for males increased from 16.2 deaths per 100,000 population in 2011 to 18.2 in 2021. Female rates also increased from 5.1 deaths per 100,000 population in 2011 to 6.1 in 2021.
Deaths by suicide over time – Australian Institute of Health and Welfare (aihw.gov.au)
Increasing crime rates for juveniles
Australians may have been surprised by the headline news from Alice Springs, NT that youth are out of control and running amok. Stealing cars, bashing people, drinking copious amounts of alcohol and excessive drug usage. Don't be surprised this is what happens when children/youth are deprived of two good parents who care for their well being and show them they are safe and loved by their family. Other suburbs in Australia can no doubt provide similar figures if they could be released.
Fatherlessness and Crime
AUGUST 25, 2022
JACK BREWER
We are not aware of similar statistics being readily available in Australia, but statistics from the USA show there is a distinct link between youth crime and fatherlessness.
Fatherlessness and Crime | Latest | America First Policy Institute
Jack Brewer, Chairman of AFPI's Center for Opportunity Now (America First Policy Institute) and Founder of the Jack Brewer Foundation in Florida.
America First Policy Institute Applauds Florida House for Unanimously Passing Bill Addressing the Fatherhood Crisis | Latest | America First Policy Institute
This large overlap shouldn't be surprising for two reasons. First, the U.S. has the highest rate of single-parent households in the world. Second, the connection between single-parent households and crime is very strong. According to research carried out by Jerrod Brown, a behavioral specialist at Concordia St. Paul, the extant literature "suggests that children raised in single-parent households experience more physical and psychological problems compared to those raised in two-parent households." Moreover, he added, the "implications of homes in which fathers are absent may be important to explore for criminal justice and mental health professionals."
There are roughly 74 million children in the U.S. Close to 24 million, or 34%, of these children live in a single-parent family. Of these, 15 million live in mother-only households.
As Jack Brewer noted in a report last year for the America First Policy Institute (AFPI), a public policy think tank founded by Trump administration alumni, 70% of juveniles in state-operated institutions and 85% of youth in prisons now come from fatherless homes. Fatherless children, according to the report, "are six times more likely to live in poverty and commit criminal acts than children raised in dual-parent households."
According to the U.S. Census Bureau, about 1 in 4 children live without a father in the home. In addition, the U.S. has the highest rate of children living in single-parent households among any country in the world, and black children are disproportionality impacted by this epidemic, with nearly black 6 million children in the U.S. growing up in a single-parent home.
"From poverty to crime to incarceration, just about every negative outcome we see for young boys and men in today's society is in part due to an absent father," said Speaker Sprowls. "We cannot legislate fatherhood, responsibility, or character. But we can direct some state resources to ensure that fathers, father figures, and mentors have the support they need to be inspired, equipped, and excited about being present and active in their children's lives. Today, we are making historic investments toward this critical goal and calling on all Florida men to rise up and be the fathers and role models our sons need."
At least we can see that other countries are recognising the problems associated for children who are raised without good contact with their father. We acknowledge that this bill has been passed  to assist fathers who are disadvantaged in some respects or not fully aware of the need to take up their responsibilities when bringing children into this world. Notwithstanding, the vast majority of fathers in Australia, who have been forcibly removed from their families would willingly participate in raising their children and should be able to do so.
It is disturbing that despite evidence being freely available about the effects fatherlessness has on children our current Labor Government feels it is more important to remove fathers from the equation as this Bill will do if allowed to pass.
From the Pew Research Centre analysis of 2010 – 2018 (U.S. has world's highest rate of children living in single-parent households | Pew Research Center) https://www.pewresearch.org/fact-tank/2019/12/12/u-s-children-more-likely-than-children-in-other-countries-to-live-with-just-one-parent/ revealed  almost a quarter of U.S. children live in single-parent homes, more that in any other country. 7% is the average attributed to other countries. Unfortunately, data from Australia was not provided or available.
An internet search provided the information that in Australia 15.9% (1,068,268 families) were one parent families: 79.8% of single parents were female and 20.2% were male, similar to Canadian statistics.
Census Australia 2022 results: Single-parent families crack the one million mark for the first time (smh.com.au)
Wendy Tuohy from the Sydney Morning Herald proclaimed the most recent census statistics celebrated the 1million single parent families.
'For the first time, more than 1 million families in Australia are headed by a single parent – and in most cases this parent is female.
Of 5.55 million families recorded in 2021 census data to be released on Tuesday, nearly 1.07 million are single-parent families, and in four out of five of those, the parent is the  mother.'
The Benefits of Shared Parenting for Children
In amongst the plethora of research and opinions supposedly proving that men are violent and aggressive and shouldn't under any circumstances have reasonable contact with their children there is a considerable amount of information on the benefits of shared parenting. Strange this isn't a popular topic!
So, we ask the question do we want to continue with the same policies that are creating this divide and certainly damaging our children or do we want to look at the cold hard facts and realise politicians in formulating legislation need to consider the ongoing harm they are inflicting on Australian families.
What Happens When There Is Presumptive 50/50 Parenting Time?
An Evaluation of Arizona's New Child Custody Statute
William V. Fabricius, Ph.D. (corresponding author)
Conclusions
From all the perspectives examined, the evidence suggests that a legal presumption for equal parenting time is in children's best interests.
First, the correlational research reveals that children's emotional security is enhanced at equal parenting time in both low and high-conflict families.
Second, the following lines of argument converge to suggest that more parenting time with fathers actually causes enhanced emotional security in children: Good fathers are not able to self-select into having more parenting time; the relation between parenting time and security of father-child relationships shows a dose-response pattern; benefits are found when courts impose equal parenting time; and poor child-welfare outcomes result when relocation separates fathers from children.
Third, cultural norms about parenting roles have changed in the last generation, and this is reflected in public endorsement of equal parenting time.
---
Images by Stable Diffusion.