September 2, 2020 — 5.20pm
A judge presiding over a family law case denied a father a fair trial by bullying and demeaning his lawyers in court, an appeal court has ruled.
In an extraordinary case
, the Full Court of the Family Court of Australia listened to audio recordings and read transcripts of Federal Circuit Court Judge Guy Andrew's interactions with lawyers in a parenting and property settlement dispute last year.
"Oh, God", "rubbish", "this is pathetic" and "that's garbage" were among the judicial exclamations recorded.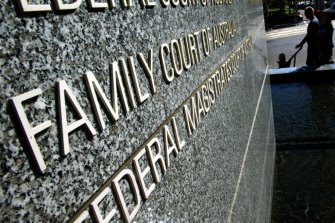 The court – Justices Steven Strickland, Ann Ainslie-Wallace and Garry Watts – said Judge Andrew's "cruel, insulting, humiliating and rude interactions" with the father's Queen's Counsel and solicitor amounted to an abuse of power. The court ordered a retrial before a new judge, at taxpayers' expense.
"At a point during the trial, his Honour broke off … to point out some defect in Queen's Counsel's attire," the court said.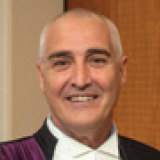 In an apparent reference to the QC's untied jabot – a decorative white neckpiece worn by barristers – Judge Andrew told the silk to "adjust yourself". When the QC replied that he was unaware his jabot was untied, Judge Andrew made a series of comments including "it's unbelievable".
In another exchange, Judge Andrew replied "Sorry – you're who?" after the QC gave his surname.
"Is there anything else that I need to know about you?" Judge Andrew said.
"Queen's Counsel," the barrister replied.
"That's a further amplification of your behaviour," Judge Andrew said.
The appeal court said the lawyers had previously identified themselves "in a perfectly usual way" without titles.
The court heard the QC withdrew from the case during the trial to help improve the courtroom atmosphere.
"It did not," the appeal court said. "If possible, his Honour's conduct worsened."
Judge Andrew suggested the father's solicitor had a "cognition problem" and took issue with him saying, "Your Honour, I just wanted…".
"What does 'just' mean?" Judge Andrew said.
He also objected to the solicitor using the word "query" and said, "I don't understand what a 'query' is".
When the solicitor replied it was a "question", Judge Andrew said: "Take it that I understand English to a very high standard."
The appeal court said there was "no basis" for the criticisms and ordered a retrial. Judge Andrew's comments suggested he would have rejected the father's case "no matter what", the judges said.
Judge Andrew is not the first Federal Circuit Court judge to be criticised for his courtroom conduct. Judge Salvatore Vasta has been 
castigated several times in appeal judgments
, including for "aggressive and overbearing" behaviour.
Federal Circuit Court Chief Judge Will Alstergren said all court users "should rightly expect to be treated with respect". Judge Andrew was appointed in March last year and "was a relatively new judge" when the case was heard in September.
"When concerns were raised with the court, additional judicial education and support mechanisms were quickly put in place such as mentoring and counselling, as well close monitoring," the Chief Judge said.